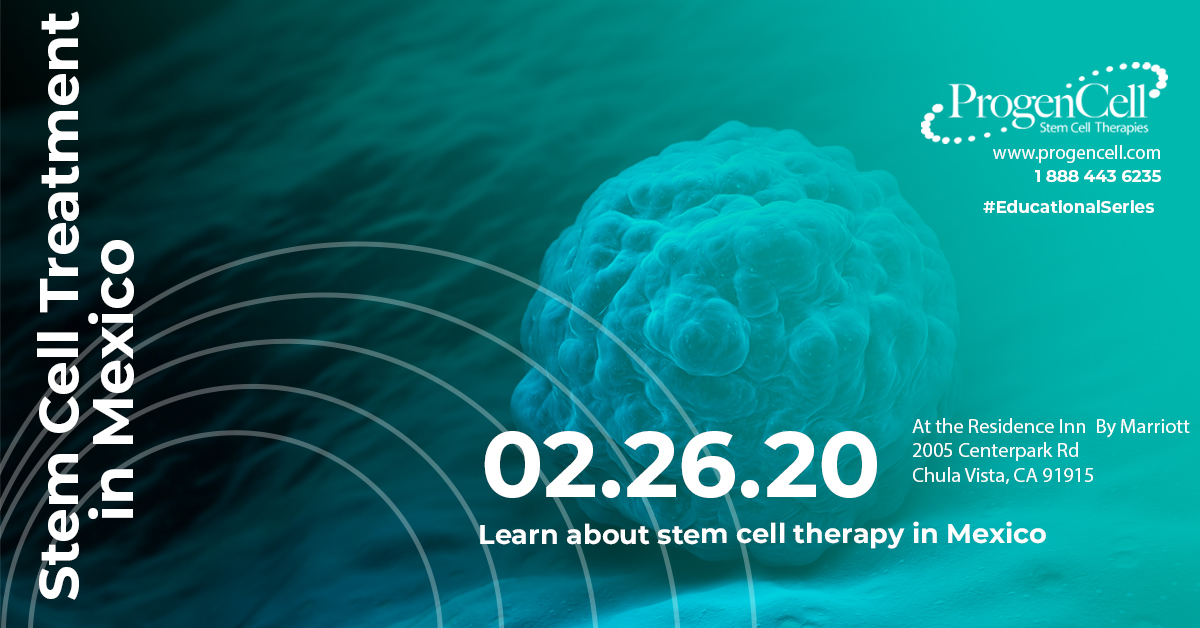 ProgenCell – Stem Cell Therapies is helding an informational seminar for the general public to foster greater interest in Stem Cell Treatment and Regenerative Medicine. With the goal to familiarize the participants with the nearshore availability of Stem Cell Therapies and provide insightful information on the current scientific, legal and ethical state of Stem Cell Treatment in Mexico and Medical Tourism.
This free seminar will be hosted by Elias Bemaras, ProgenCell's CEO and the head of the scientific committee and author of The Patient's Guide to Stem Cell Therapy Jorge Gavino, MD
At this Seminar, Dr. Gavino will explore the science behind these Groundbreaking medical treatments, and how they are dramatically affecting medicine today. Dr Gavino shares the protocols he uses at ProgenCell to treat a wide range of chronic degenerative diseases. And Elias will be discussing the implications of Stem Cell Tourism and the current legal state of these treatments in Mexico.
The seminar will be held on February 26th at The Residence Inn by Marriott in Chula Vista, California at 6:00 PM PST. There is no charge to attend and the community is welcome.
Please call 1 888 443 6235 to reserve your seat, or if you have any questions. Dr. Gavino will do a thirty minute presentation, followed by Q and A, and will give away several copies of his book.
This seminar is part of the continuing community outreach by its educational series and partnership of ProgenCell – Stem Cell Therapies with several scientific institutions, as they work to bring better understanding of Stem Cell Therapies in general.
Register Here
Facebook Comments