Immersing in the field of regenerative medicine and stem cell therapy to consider it as an alternative to improve your health can be overwhelming, confusing and sometimes discouraging. The amount of available and contradictory information makes the process of choosing to take stem cell therapy an extremely complicated one.
At ProgenCell we constantly deal with confusion from our patients, created by the misleading information and false promises issued by certain clinics or doctors with unethical marketing schemes.
For a large number of people, in which I include myself, gathering information with audiovisual aid helps to better grasp and process the data. Making the process of research and analysis more efficient, effective and pragmatic.  
8 must-watch documentaries if you are considering Stem Cell Therapy
If you are considering undergoing stem cell therapy, then here are our recommendations on documentaries that will educate and help you make an informed decision about stem cell therapy:
The God Cells: A Fetal Stem Cell Journey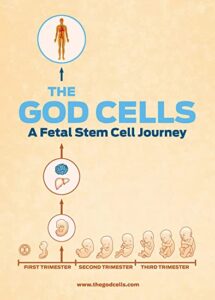 Documentary directed by Eric Merola, international award winning documentary director, exploring Fetal Stem Cell injections for a variety of neurological and immunological ailments.
Watch it: https://www.youtube.com/watch?v=fwWcFohVFUY
IMBD: https://www.imdb.com/name/nm1619378/
***
Stem Cell Revolutions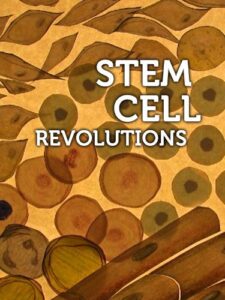 Featuring beautiful hand-drawn animations and interviews with leading stem cell scientists, STEM CELL REVOLUTIONS charts the history and scientific evolution of stem cell research – from the earliest experiments that first revealed stem cells in the body, to leading current scientific and clinical developments.
About: https://www.stemcellrevolutions.com/about
IMDB: https://www.imdb.com/title/tt2380732/
***
Stem Cells – The Next Frontier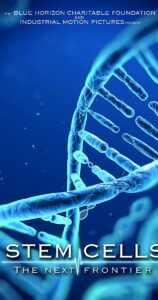 Stem cell research is the next frontier in medicine, but many have only the narrowest understanding of what it is, what it can do, and why it isn't explored to its full potential in the United States.
Watch it: https://vimeo.com/214178994
***
The Bleeding Edge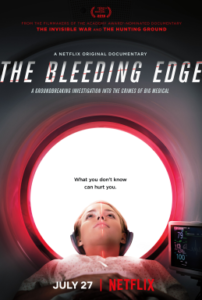 A look at the unforeseen consequences of advanced technological devices used in the medical field.
About: https://www.netflix.com/mx-en/title/80170862
***
From Jail Cell to Stem Cell: the Next Con for the Ex-Con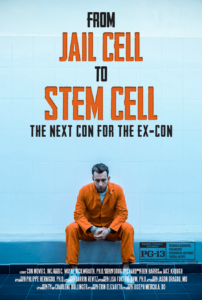 The natural medicine industry is seduced by ex-cons, adulterated by fake docuseries and physicians with exaggerated credentials, and patients are hurt all in an effort to make money before the FDA catches up with them.
About: https://www.imdb.com/title/tt12752842
Watch it: 
***
The Big Secret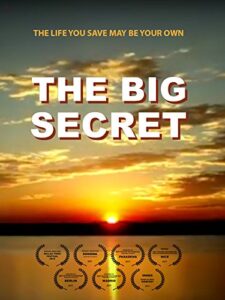 The Big Secret is the latest work by five-time Emmy Award-winning producer Alex Voss and multi award winning filmmaker and integrative physician, Susan Downs. What started as a personal journey to regain his health, Alex came face to face with with the sad reality concerning the influence that big money has on our health and well being. Join Voss and Downs as they look at the history of medicine in the US and the influence that wealth and power have on the decisions that your doctor makes concerning your medical care. This shocking documentary is the result of research and personal interviews with leading experts in the fields of medicine and nutrition. "Our goal is to empower people with knowledge and start a conversation that will ultimately lead to life-saving changes to our personal health, and reform in our healthcare system." The Big Secret is only the beginning
IMDB: https://www.imdb.com/title/tt6011454
***
Sicko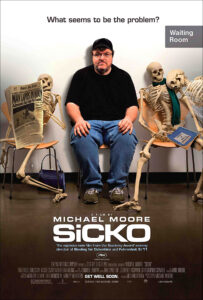 A documentary comparing the highly profitable American health care industry to other nations, and HMO horror stories including shotgun deaths.
IMDB: https://www.imdb.com/title/tt0386032/
***
Take your Pills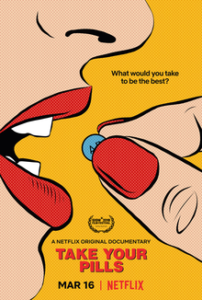 Every era gets the drug it deserves. In America today, where competition is ceaseless from school to the workforce and everyone wants a performance edge, Adderall and other prescription stimulants are the defining drugs of this generation.
IMDB: https://www.imdb.com/title/tt7983844/
***
If you are researching and considering Stem Cell Therapy you can contact us at 1 (888) 443 6235 or contact one of our Regenerative Medicine Scientific Liaison who can gladly help you and assist you in the process.
Facebook Comments