Telemedicine Program
To schedule an online virtual consultation (telemedicine appointment) contact one of our clinical case managers at 888-443-6235 or fill out an appointment request below.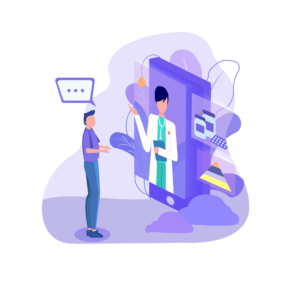 What is Telemedicine?
Telemedicine uses video cameras and monitors to connect you to health care providers who are not located near you, meaning you don't have to travel to get the care you need.
You will be able to see, hear, and talk to a doctor or other health care professionals at their clinic through video-conferencing, allowing you to be at a medical facility, your home, or another location.