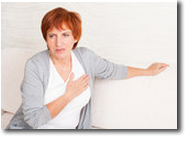 Heart disease or cardiopathy is an umbrella term for a variety of different diseases affecting the heart.
Coronary heart disease refers to the failure of the coronary circulation to supply adequate circulation to cardiac muscle and surrounding tissue. Is a disease of the artery caused by the accumulation of atheromatous plaques within the walls of the arteries that supply the myocardium. Angina pectoris (chest pain) and myocardial infarction (heart attack) are symptoms of and conditions caused by coronary heart disease.
Are you living with Cardiac Insufficiency? Call us today for a FREE consultation or fill out the Case Evaluation Form to begin.
ProgenCell's procedures are scientifically designed and professionally followed; we have one goal in mind: substantial health improvement of people with simple logistics.
We do not suggest that patients substitute their current medical doctor or abandon current treatments. Since this is a long-term protocol, is necessary that your current medical doctor continues to follow up on your case.
Is Stem Cell Therapy Right for You?
Start your process now to learn if Stem Cell Therapy can help you improve your quality of life.