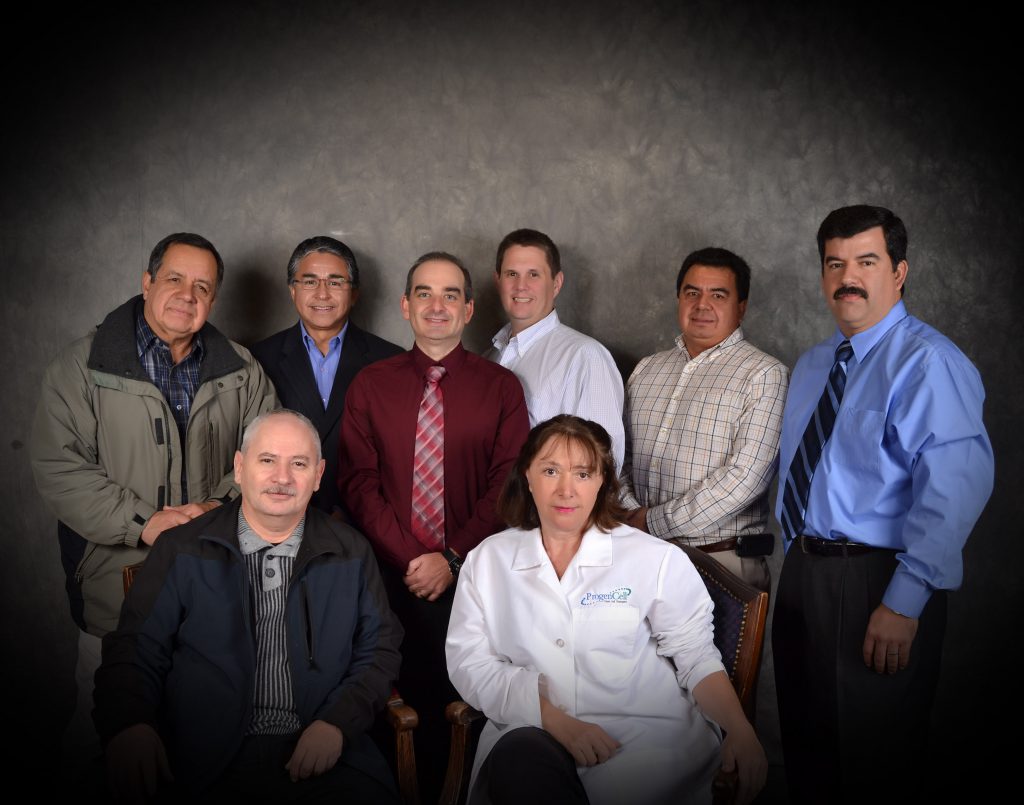 We defined our Mission as: "Increase the function/efficiency of the body and improve quality of life of patients with degenerative diseases. Providing effective treatments using stem cells from the same patient regenerating damaged tissue by executing research protocols authorized by our health department COFEPRIS.  Offering an appropriate environment, with honesty, professionalism and high quality facilities."
Since 1987  Dr. Jorge Gaviño and Dr. Luis Romero have been practicing all kinds of orthopedic surgery, including knee and hip replacement, rotator cuff repair, column surgery and more.
One day, on the fall of 2001 they were discussing a knee surgery technique involving bone marrow as part of cartilage regeneration. They realize the cause of such capability from bone marrow was the presence of high concentration of Stem Cells. It was there when they started researching different applications of Stem Cells  repairing muscle tissues, cartilages and bones. Doctors Gaviño and Romero observed that patients treated with Stem Cells also improved on their immunological conditions. Therefore a promising research began exploring effects on rheumatoid arthritis, fibromyalgia, systemic lupus and diabetes mellitus. Eventually, they also found benefits of  stem cells injected near a damaged tissue, improving other conditions like Multiple Sclerosis, Alzheimer, Maculopathy, Retinopathy and Retinitis Pigmentosa.
Always with only one goal on mind, improving patients quality of life,  they decided during 2008 to create ProgenCell to make these type of procedures available for more people. State of the art facilities were built specifically for this type of medicine, avoiding the inconveniences found in hospitals like high pricing, airborne viruses, etc.
ProgenCell is established in Zona Rio, Tijuana just a minute away from the international border between Mexico and USA.  A multidisciplinary medical committee with different specialties supports the operation as well as provide expertise and follow up of different protocols.
ProgenCell has the necessary permits  and licenses in compliance with local regulations, including:
Registration at SEMARNAT as generator of bio-infectious waste and their proper management  of RPBI.
Outpatient clinic License including minor surgical procedures and treatments .
Stem cell License-  Organs, tissues and cells procuration and processing for therapeutical purposes.
Registration at CENATRA (National transplant center) and CNTS (National blood transfusion center)
Ethical committee,  Transfusional medical committee, Transplant medical committee and Research medical committee.
For all these reasons and more, we invite you to talk with Dr. Gaviño or Dr. Romero about the potential of this technology for your particular case.