CONTACT US
Fill out the form below to get in touch
Is Stem Cell Therapy Right for You?
Start your online process for FREE Now!
Learn if Stem Cell Therapy can help you improve your quality of life.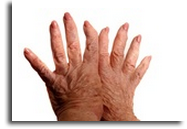 Is Stem Cell Therapy Right for You?
Start your online process for FREE Now!
Learn if Stem Cell Therapy can help you improve your quality of life.
What does Fibromyalgia mean?
When we talk about Fibromyalgia we refer to a seronegative immunological disease, that means that it consists of alterations in the immune system and that it does not have a particular lab study or imaging which can detect it.
The main characteristic of this illness is that a person afflicted with it has long-term pain and tenderness in several parts the body due to its immunological origin.
According to the National Fibromyalgia and Chronic Pain Association, as of present day 2% to 4% of Americans suffer from this particular disease, and most cases of it occur in women. This means that if 10 people were diagnosed with Fibromyalgia, 8 of them would be female (What is Fibromyalgia, n.d.). Up until recent years, it was thought that only women's bodies could develop it since men's cases were so few and far in between. Furthermore, it usually first appears on middle aged people, from around 50 years old, although there are very few instances where younger individuals are diagnosed with this disorder.
What type of symptoms do people with Fibromyalgia experience?
Like we mentioned above, the most recurrent manifestation of Fibromyalgia is chronic pain throughout the body. The most common areas afflicted with this are joints, muscles, tendons, and a variety of other tissues.
There are 18 characteristic points of pain or tenderness throughout the body that are affected by this disorder:
Both sides of the lower half of the neck (front and back)
Both outer sides of the breast
Both areas near the elbows
Both knees
Both sides of the back of the head
Both sides of the hipbone
Both sides on the higher half of the backside
Behind both shoulders (Kelly, 2019).
If a patient feels pain when more than half of the 18 points are pressed, there is a higher chance that we are dealing with Fibromyalgia. Of course, this is not the only criteria to diagnose this immunological disease, but it certainly helps in detecting it along with other relevant methods.
Depending on the patient, there can be areas that are more affected than others. For example, if someone already had urinary problems before developing Fibromyalgia, now they could have swelling and irritation in the urinary tract. Or if they suffered from Gastritis, now the pain caused by this illness would manifest as stomachaches.
There are also secondary symptoms that patients have noticed in some cases, which are:
Fatigue
Sleep problems
Headaches
Depression
Anxiety
Loss of physical aptitude so they do not have the strength and energy to perform their daily activities.

How Does a Patient get Diagnosed with Fibromyalgia?
As we previously mentioned, Fibromyalgia is a seronegative disease, so it does not have a specific study to detect it, but due to its immunological background it shares its symptoms with other illnesses, such as Lupus, Sjogren's Syndrome, and Rheumatoid Arthritis, and each one actually has a series of medical studies to detect it, so by performing this studies doctors can do a process of elimination until properly diagnosing the patient with the correct disease, in this case Fibromyalgia.
What are the causes or risk factors for this kind of disease?
While there is not a specific cause for Fibromyalgia, there is an assortment of risk factors that people can take into consideration to prevent developing this condition. The two most important risk factors are chronic and viral infections (Epstein-Barre for example, or in rarer cases Herpes and Human Papillomavirus Infection), as well as a psychological-emotional factor linked to the patient's personality. For the latter, it means that the way some people deal with conflict or, better said, how they cannot deal with conflict, causes their body to wear down to a point where it develops Fibromyalgia. Their emotional pain becomes physical pain.
Another risk factor to take into account are fungal infections, like Candidiasis, or a form of chronic inflammation, like a hernia or a gastric ulcer.
In view of the above, Fibromyalgia could be view as the consequence of an existing malaise that goes untreated within the person.
Improve your quality of life
Start your online process for FREE Now!
Learn if Stem Cell Therapy can help you improve your quality of life.
What are some of the available treatments to deal with this medical condition?
Due to the encompassing nature of the disease, there is multidisciplinary approach in how to treat this disease. That means that the treatment is determined based on the type of pain experienced by the patient, or where it is located. Here are a few examples:
If the illness presents itself as metabolic alterations, for instance in the regulation of the T3 hormone, the production and levels of the Human Growth Hormone, or even in Cortisol's chain of production; then a general physician or internist, maybe an endocrinologist, will treat the patient.
If the joints are the most affected areas, be it knees, shoulders and so on, then a rheumatologist will be in charge of the case, since that is their area of expertise.
In women's cases, they can have gynecological alterations, among them pelvic pain, so a gynecologist is needed to oversee medical care.
There are also psychological and psychiatric treatments to approach this disease. They mainly consist of self-awareness and orientation with the goal of conflict managing, since the inability to do so is what ultimately leads to Fibromyalgia (along with other previously mentioned factors).
It is important to point out that while all these methods are adapted to suit the patients' needs, they are done with the purpose of controlling and managing the disease, they do not offer the possibility of regeneration, which is where stem cell therapy comes in.

How can stem cell therapy help patients who suffer from Fibromyalgia?
First things first, our team of doctors must thoroughly review the patient's medical records to make sure that the stem cell therapy offered in ProgenCell can help maintain and even improve their quality of life. We would not provide any of our treatments if we were not sure that they would help people deal with their medical conditions. Once someone is considered a viable candidate for stem cells, we can go ahead and provide them with our service.
The best option we provide to treat Fibromyalgia are autologous stem cells obtained fresh from the bone marrow, with practically no manipulation. That way there is no risk of damage, and the stem cells maintain optimal viability and regenerative ability. And since the cells are from the own patient's body, they are 100% compatible, so it eliminates any complications caused by the organism possibly rejecting them.
Our stem cell therapy aims to reestablish function in the immune system, as well as repairing and regenerating injured zones where it is possible to do so, that is, if they do not have scarring because once tissue has scarred it cannot be changed by stem cells. This is all done intravenously, so the cells can reach all affected areas in the body and get optimal results. Unlike with neurological medical conditions, this one does not require any additional special punctions in order for the cells to do their intended job.
Moreover, we have available different stem cell therapy programs our doctors can propose to patients based on the severity of the disease, how chronic it is, and medical issues that they may have simultaneously. It still consists of fresh autologous stem cells from the bone marrow, but we can adjust the length of the treatment if the patient's condition requires it that way. For example, we can provide a 1-day treatment focusing only on the bone marrow procedure, or we can extend it to a 4 or 5-day treatment plan where we complement the procedure with intravenous treatments which can help the stem cells' effect in the organism.
Speaking of the effect stem cells have on the body, let's talk about the benefits this type of therapy can provide. The main improvement is to decrease the pain levels felt by the patient, since they cannot be 100% eliminated in most cases due to the nature of the disease. A Fibromyalgia patient is usually at a level 8 or 9 before their treatment, so afterwards they would be at a level 4 or even 2, depending on the case. On top of that, it extends the periods of inactivity of this disease, so people get to have a better quality of life.
Patients may also notice that they do not have as much fatigue as before since the therapy helps regulate the amount of sleep they get. It also helps with depression and improves their mobility.
All in all, stem cell therapy helps to get back on track the metabolic factors, autoimmune factors, and neuroimmune factors that regulate this immunological disease because it not only does it target its symptoms but also goes after its point of origin.
If you or someone you know suffer from Fibromyalgia and are interested in Stem Cell Therapy, we invite you to contact us either by calling at 1 (888) 443 6235 or you can send us an email to info@progencell.com and we can schedule you in for a consultation with our on-call doctors.
Sources
What is Fibromyalgia. (n.d.) National Fibromyalgia and Chronic Pain Association. Retrieved October 20th, 2021, from https://fibroandpain.org/what-is-fibromyalgia-2
Kelly, D. (2019, September 10). Fibromyalgia Tender Points: What and Where Are They?. Creaky Joints. https://creakyjoints.org/about-arthritis/fibromyalgia/fibromyalgia-overview/fibromyalgia-tender-points/
Is Stem Cell Therapy Right for You?
Start your online process for FREE Now!
Learn if Stem Cell Therapy can help you improve your quality of life.