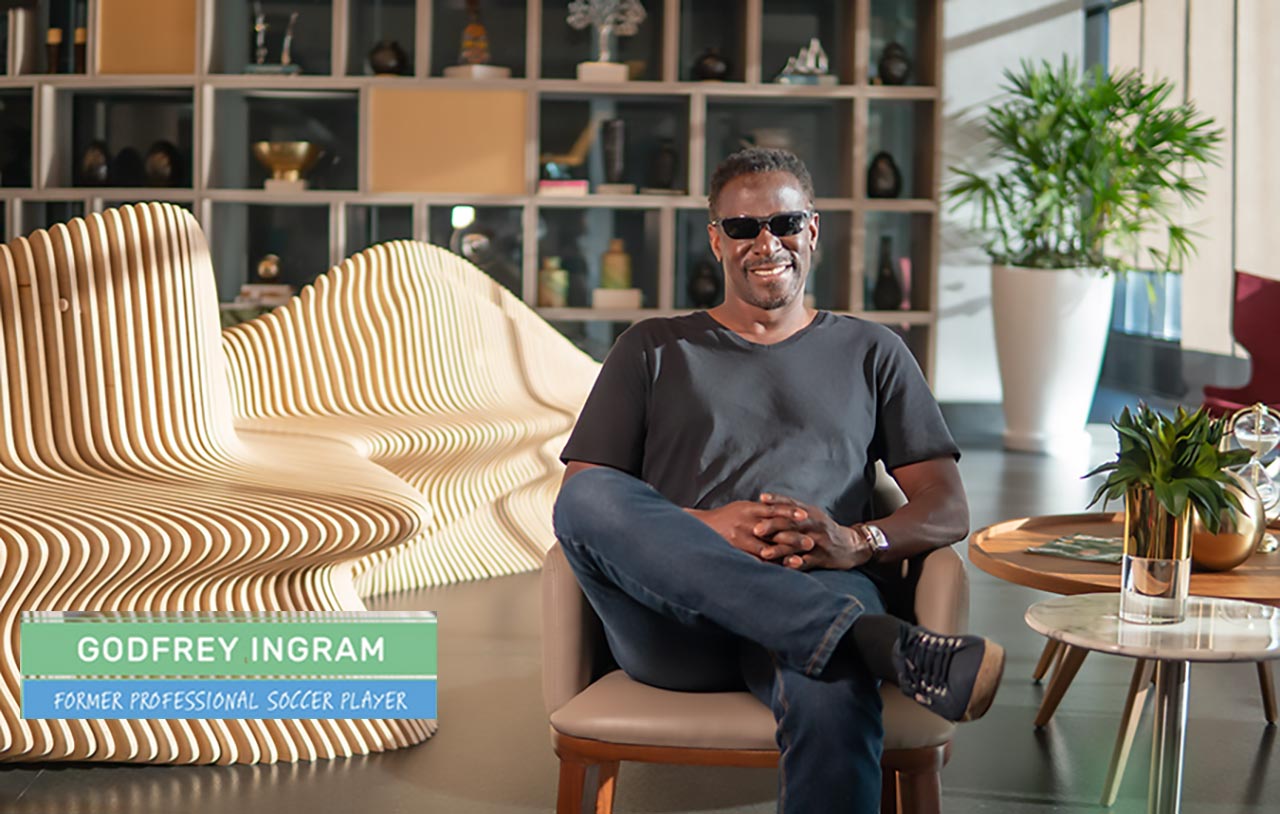 Meet Godfrey Ingram, former professional soccer Player who underwent stem cell treatment to treat his knees.
During his 15 years professional soccer career in England, Wales and the United States Godfrey Ingram made over 440 career league appearances, and scored over 270 league goals. 
Being a professional athlete, especially a soccer player, really took a toll on Godfrey´s knees. He suffered from pain and lack of mobility that really affected not only his athletic performance and efforts, it also affected his quality of life. His struggles came to a point where he knowed that something had to be done.
After Consulting with different orthopedic specialists from all over the world Godrey found out about Stem Cell Therapy and looked into it as an alternative to treat his knees.
According to his own testimony he sought stem cell treatment in clinics from Europe and the United States and none offered him the kind of information and services he was looking for. When he contacted Progencell, he quickly understood that ProgenCell – Stem Cell Therapies premium medical tourism program offered him the kind of service he was looking for and that the doctors from ProgenCell offered the knowledge and expertise where he can place his trust upon.
Godfrey´s short term goal was to be able to comfortably play a soccer tournament in Hawaii. After his treat he not only was able to play in the tournament he ended up leading goal scorer and most valuable player.
Whether you are a professional athlete, or  simply enjoy staying active and fit, stem cell therapy can help you. Professional Athletes have used stem cell therapies as a viable treatment option for treating or aiding recovery from many conditions and common sports related injuries. To find out if Stem Cell Treatment is the right choice for you, contact us and our team of physicians can evaluate your case and determine if you are a good candidate.
Facebook Comments