Get in touch with us to begin your journey towards regaining your health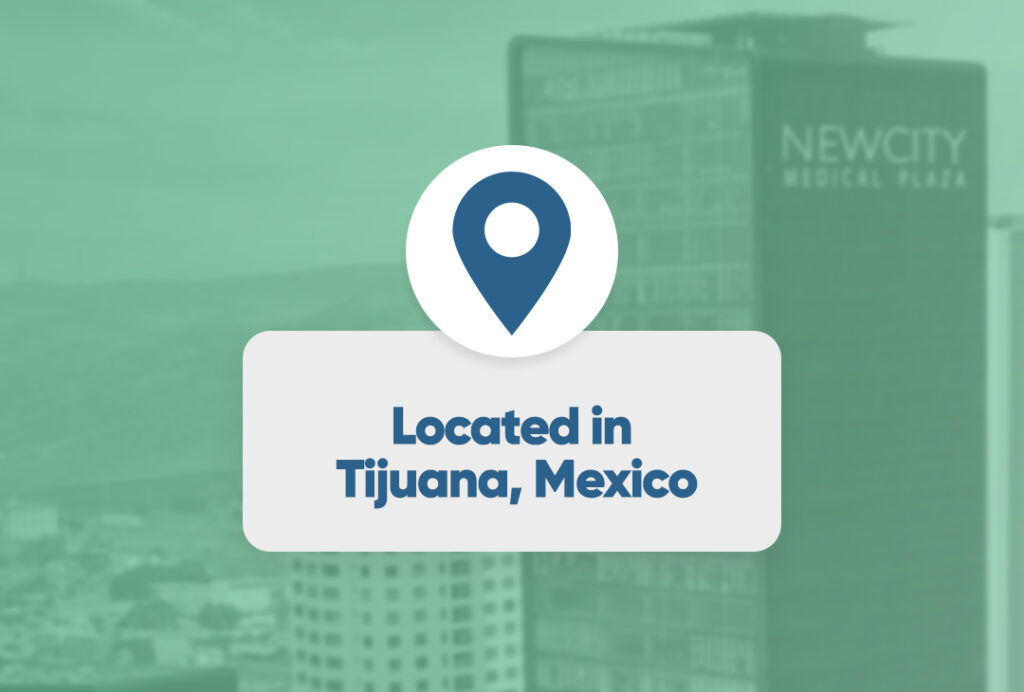 Changing lives. Check out our testimonials!
Meet our Medical Committee
ProgenCell's Multidisciplinary group of Medical Specialists.
We are located in the vibrant city of Tijuana, Mexico, just 3 minutes away from San Diego, California, our world-class clinic has earned awards from the International Board of Medicine and Surgery.
Our dedication to exceptional customer service sets us apart. When you choose ProgenCell, our patient managers will go above and beyond to ensure your journey to Mexico is seamless and comfortable. We're part of NewCity Medical Plaza, your all-in-one destination for healthcare and convenience. Stay comfortably at Quartz Hotel & Spa, savor local cuisine at our restaurants, or indulge in some shopping – it's all right here! Don't forget to ask for our shuttle service too!
What our patients say about us
Nereyda Celaya
2023-10-13
He quedado encantada con el servicio. La Dra. Alejandra Gaviño, Karina y su equipo me han explicado detalladamente todo el proceso y los siguientes pasos. Kimberly y Rodrigo han sido muy atentos durante todo mi proceso. ¡Súper recomendado!
My family has being going to Progen Cell therapies for years. We have enjoyed some of the best treatment and bedside manner available. Can't recommend them enough. Both the doctors and the administrative staff are very knowledgeable and ensure that patients take well informed decisions.
We looked at several different facilities and we talked to "several" different clinics, but we chose to use Progencell. This was largely based on wanting to build a relationship with a team of professionals that would take time to get to know my issues and concerns. The entire staff was extremely professional, very knowledgeable, and courteous. Everything was clean and comfortable. Staying close at the Quartz hotel was a nice benefit with made the procedure more relaxing and less stressful. Our first visit we took the trolley down to San Ysidro and crossed the border on foot. There was transportation available and the clinic was very close by; however, We actually walked instead of using the shuttle. On our 2nd trip, (which lasted for 3 day's) we drove down to Tijuana and stayed at the Quartz hotel which had clean, safe parking and it was extremely nice place to stay. My wife found shopping in the Plaza and Revolution street enjoyable and a good way to occupy the time between treatments. After my treatment on Tuesday, we took a drive down the coast and were never concerned about safety. The ocean views we incredible and provided great memories of a fantastic trip. I expect that I will need more stem cell therapy in the future and I will be going back to the team and Progencell because I trust their service is honest, valid, that the entire staff is comprised of professionals who care about quality and service. James Burnett
Danny4Greatness 08/24
2023-09-28
Fantastic Experience at ProgenCell, My Parents went in to see if StemCell procedures offered could benefit them with their diagnosis of Parkinson's Disease, My Father also had stem cells injections in His Knee ,and 12 Days after the procedure once the inflammation subsided My Dad couldn't be Happier .. Still only 10 Days post-op ,but Both I ,and My Mom Noticed an improvement in Cognitive function we're aware that it can take up to 6 months or so to see the full results.. so far so good... A++ in My Book, Thank you ProgenCell. Fantastic Staff.. Highly Recommend
Amparo Miranda
2023-09-27
Muy buen servicio y muy atentos a mis necesidades
The best place to go for infusions ! Kimberly was amazing so nice and sweet ! Excellent communication and also the doctor was super helpful and nice !!! I would 100% recommend this place it's truly amazing !
The doc is knowledgeable and proficient. The procedure is simple and efficient. The patient coordinator, Kimberly is simply the best!!
Felix Trujillo Penagos
2023-08-29
Excelente servicio, nos sentimos muy cómodos con la atención recibida y los beneficios del tratamiento.
I wish to thank the entire team at Progencell. They have provided me with stem cell therapy with successful results for several years. I have benefited from 5 treatments so far and plan to return in six months for my next session. Keep up the great work! ???????? Richard