CONTACT US
Fill out the form below to get in touch
Is Stem Cell Therapy Right for You?
Start your online process for FREE Now!
Learn if Stem Cell Therapy can help you improve your quality of life.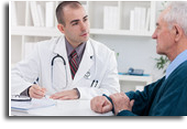 Is Stem Cell Therapy Right for You?
Start your online process for FREE Now!
Learn if Stem Cell Therapy can help you improve your quality of life.
Stem cells for Lupus: How regenerative medicine can fight this disease
At ProgenCell we provide a stem cell treatment that can help patients with Lupus manage their illness to a point where it does not interfere with their day-to-day life. To treat Systemic Lupus we propose autologous stem cell therapy for its ability to regulate the immune system without lowering the body's defenses, since it can specifically target the affected areas without compromising the rest. In doing so, it provides the possibility of lessening any adverse effect the immune system may have on the body.
We do so first by evaluating the patient's medical history and studies (like the ones mentioned in the diagnosis section of this page) to make sure that our kind of therapy can make a change in their condition. It is a prime directive of ours to be forthcoming with our patients, and only offer stem cell therapy if it was actually a feasible option for them.
Following the evaluation process, we proceed with planning the procedure in our facilities.
Our protocol for Systemic Lupus consists of an out-patient procedure with the person's own fresh stem cells. We consider this as the best possible option since it means the body will thoroughly accept the cells and there will only be optimal reactions from them. Of course, if the patient's situation deems it necessary, adjustments can be made, like using allogenic stem cells (which we can also provide) or extending the treatment plan up to 4 days to also include stimulants intravenously to further ensure the treatments success.
If the patient has developed a neurological issue due to Lupus, we can also apply a special punction to directly address said issue.
As we previously stated, stem cell therapy can improve our patients' daily life by minimizing the most problematic symptoms brought upon by Systemic Lupus in such a way that the disease itself becomes a non-issue for them.
The most noticeable ways that stem cells have enhance the quality of our patients' lives is by greatly decreasing joint pain, joint inflammation, joint stiffness, and erythema (redness across the face), which as we have stated are the most prominent issues brought upon by Systemic Lupus. And, as a secondary benefit, patients do not have much necessity for analgesics since they do not experience as much pain after their therapy.
It should be noted that while stem cell therapy is not a cure, it is greatly beneficial to treat this immunological illness,  and we highly recommend for patients to undergo subsequent treatment to keep up any improvements they developed from their original treatment. Maintenance is key, after all.
If you would like to know more about the treatment we offer for SLE or other immune diseases, you can contact us at the number 1 (888) 443 6235. We are also available at info@progencell.com for further information as well as scheduling.
What kind of disease is Lupus?
Systemic Lupus Erythematosus (SLE), commonly known as Systemic Lupus or just Lupus, is an immunological disease characterized by an excess in immune activity. It can also be categorized as a connective tissue disease due to the nature of its symptoms, the fact that it has a major presence in the joints.
The most frequent symptom when it comes to Lupus are cutaneous manifestations, such as face erythema where patients present rashes on both cheeks and nose (colloquially known as butterfly wings due to its similarities in appearance), as well as in their extremities and back. This is also the first type of symptom to appear once a patient has developed this illness.
Another predominant Lupus indicator is joint pain, mainly in small joints like the ones in hands; therein lies its connective tissue category.
It can have an effect in internal organs as well. It can show up as heart inflammation, otherwise known as pericarditis, or even lung inflammation, though this last one is not as common.
There are some cases where symptoms can become more complex than usual, such as a kidney affliction (like nephritis) which can progress to the point of leading to renal deficiency. In more severe cases, Systemic Lupus can take a neurological turn and a patient develops encephalitis, and this ends in a motor skill deficit or even a personality/behavioral disorder that, if untreated, can lead to psychotic episodes.
Additional signs of SLE to look out for according to the CDC are hair loss, fever, sensitivity to sunlight, severe weakness, ophthalmic issues, memory issues and mouth sores (CDC, 2018).
As one can gather from all of the above, Lupus is in fact a systemic disease, since it can affect pretty much all systems in the body, and its symptoms are a clear reflection of that.
Improve your quality of life
Start your online process for FREE Now!
Learn if Stem Cell Therapy can help you improve your quality of life.
What causes Lupus?
As we first mentioned, Lupus is a progressive alteration in immunological activity; however, there is no known trigger that causes this alteration to first appear in the organism.
On the other hand, there are risk factors to take into account when it comes to this immunological illness. The first one being that there is a non-direct familiar predisposition to it, meaning that while a parent may not pass it down to their children, it can be passed down to future generations down the line. It is also most frequent in women than in men, with a ratio of 3 to 1 (or more depending on the region).
Another factor to consider are viral infections, like Cytomegalovirus, since they are highly likely to cause an autoimmune response from the body, which in excess is what ultimately leads to contracting Lupus.
One can say that there is an idiopathic aspect to this kind of illness, since it really is contingent on the peculiars of each person, on the way each individual responds to stimuli (like infections and environment); in this case, the susceptibility of their immune system to overcompensate in their defense against these stimuli.

How is Systemic Lupus Accurately Diagnosed?
The most precise way to diagnose this type of disease is through a series of medical studies called Complement Factors which, as their name suggests, tests different components of the immune system where Lupus-related alterations can be easily detected.
Another frequently used method of diagnosis is antinuclear antibody analysis to study the progress of immune compounds, specifically if they are an increase of compounds trying to fight something that is no longer present. This sort of activity is a high indicator of Lupus.
An additional way to determine if a person is afflicted with Systemic Lupus is to perform an Erythrocyte sedimentation rate, which is a specific inflammation indicator, although it does not show the cause for such swelling. Together with the antinuclear antibody analysis, it can provide a proper diagnosis.
All these methods are always performed when the attending physician already suspects that they are dealing with Systemic Lupus. These only confirm the theory already formed by examining a patient presenting most of the symptoms we have previously mentioned.
Testimonials
Current Available Treatments in the Medical World
The current forms of therapy that are offered to patients with Systemic Lupus can be divided into three groups:
The first treatment group is also the one doctors first opt for to battle the disease. We are talking about immunomodulators, which are a type of medication focused on regulating immune activity in order to decrease the oversaturation of immune response the body is producing.
The most common immunomodulator are steroids, since they have a well-defined regulating function.
The downside for this type of treatment is that while it diminishes the immunological excess, it also diminishes the body's defenses, making it vulnerable to other diseases.
If the immunomodulators do not improve the patient's condition, then the second treatment group, chemotherapy, is called into action. It can be either with Methotrexate, Cyclophosphamide, or Azathioprine, all immunosuppressants that can lower a person's immune response until it reaches normal levels.
Monoclonal Antibodies Treatment is the third group, and it is used when both immunomodulators and chemotherapy cannot regulate the hyperactivity of the immune system.
All of these treatment groups mainly deal with the symptoms of Systemic Lupus and have a wide array of side effects, like allergic reactions, liver failure, and spinal aplasia to name a few. Chemotherapy and Monoclonal Antibodies are especially prone to bring up these side effects. Ironically, these kinds of treatments can cause the same symptoms as the disease. There have been Lupus patients that stated the same treatments that they are undergoing to fight their illness, makes them just as sick or even more.
This is where stem cells come in as a safer alternative to treat Systemic Lupus.

Sources
Centers for Disease Control and Prevention. (2018, October 17). Lupus Symptoms. https://www.cdc.gov/lupus/basics/symptoms.htm
Robak, E. & Robak, T. (2009). Monoclonal antibodies in the treatment of systemic lupus erythematosus. Current Drug Targets, 10 (1), 26-37. DOI: 10.2174/138945009787122833
Is Stem Cell Therapy Right for You?
Start your online process for FREE Now!
Learn if Stem Cell Therapy can help you improve your quality of life.