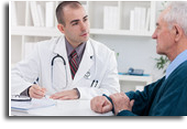 Systemic lupus erythematosus , often abbreviated to SLE or lupus, is a chronic autoimmune connective tissue disease that can affect any part of the body. As occurs in other autoimmune diseases, the immune system attacks the body's cells and tissue, resulting in inflammation and tissue damage. SLE most often harms the heart, joints, skin, lungs, blood vessels, liver, kidneys, and nervous system. The course of the disease is unpredictable, with periods of illness alternating with remissions. Common initial and chronic complaints include fever, malaise, joint pains, myalgias, fatigue, and temporary loss of cognitive abilities. Because they are so often seen with other diseases, these signs and symptoms are not part of the diagnostic criteria for SLE.
Are you living with Systemic Lupus? Call us today for a FREE consultation or fill out the Case Evaluation Form to begin.
ProgenCell's procedures are scientifically designed and professionally followed; we have one goal in mind: substantial health improvement of people with simple logistics.
We do not suggest that patients substitute their current medical doctor or abandon current treatments. Since this is a long-term protocol, is necessary that your current medical doctor continues to follow up on your case.
Step 1:
Information: Our medical experts study your case, your current condition as well as your health history. After a full evaluation it is decided if you could be eligible to participate in this protocol, and receive cell therapy. A multidisciplinary medical committee studies your case and honestly considers your improvement potential.
After your case is evaluated, a ProgenCell staff member will contact you regarding your particular case and potential benefits. We also answer any question you may have about the procedure or the requirements to make it happen.
Step 2:
Plan: Once you have consented, we can plan ahead. Because of ProgenCell's high demand, it is necessary to schedule a date for your procedure at least 2 to 3 weeks in advance. Exceptions can be made when the condition of the patient requires urgent care.
Step 3:
Conditioning and medical procedure: When your appointment is scheduled, we will assign you an agent that will become your personal assistant related to your medical procedure. This assistant will be able to help you with administrative tasks, logistics, planning your stay, communication with the medical staff, etc. Your personal agent will provide you the proper documentation to complete your medical records and will explain the informed consent. In short, we will coordinate all that's necessary for a practical and easy stay with ProgenCell. The complete treatment – from beginning to end- will take from 3 to 6 hours, depending on the case. During your recovery time you will have access to a telephone, TV and internet.
Call us today for a FREE consultation or fill out the Case Evaluation Form to begin.
ProgenCell treatment
Being a chronic disease with no known cure, the treatment of SLE is symptomatic. In essence, this involves preventing flares and reducing their severity and duration when they occur.
Treatment can include corticosteroids and anti-malarial drugs. In recent times, research have found stem cells to be useful for immunological conditions. ProgenCell´s Stem cell treatment for SLE consist on elevating the number of fresh non manipulated stem cells in the peripheral blood. These re-injected stem cells have the potential to duplicate and transform into new cells; they will act as a "reset" button for the immunological system, rejuvenating and replacing damaged tissue. On a surgery room, a bone marrow extraction from the hipbone or tibia bone is performed under local anesthesia (there is no pain). Once completed, the doctor will activate the stem cells with a proprietary technique and as soon as possible they will be infused with a non-invasive IV procedure. A small sample of the solution is send to a certified lab where the quantity and quality of the stem cells are verified and studied.
Expected outcome of ProgenCell treatment
The goal of the treatment is to slow down and even stop the activation of such flares, with this effect the progression is stoped preventing future damage. Also, new cells will travel all over the body collecting and distributing the information of cell function causing the immune system to get back on track as it was when conceived. There is an element of tissue repair, expect improvement of general organ function and better quality of life.
From Our Blog
ProgenCell – Stem Cell Therapies is announcing the launch of an updated Stem Cell Treatment Protocol for neurological conditions (such as Parkinson's Disease, Alzhe...

Why NewCity Medical Plaza? NewCity Medical Plaza gathers every element for you to live the best and most comfortable experience, from a Medical Tower, A Five Star Hotel, ...

NewCity Medical Tower is the pioneer of Innovative Medical Tourism in Tijuana, Baja California, México. It was inaugurated in October of 2020, it's a tower that is design...

March 8th 2021 – Today we commemorate a day which recognizes and empowers Women through history, also it's a continuous reminder of seeking for gender parity. On th...

Got questions about Stem Cell Therapy for Multiple Sclerosis? Dr. Jorge Gavino – President of ProgenCell's Scientific Committee – will be answering que...
Is Stem Cell Therapy Right for You?
Start your process now to learn if Stem Cell Therapy can help you improve your quality of life.