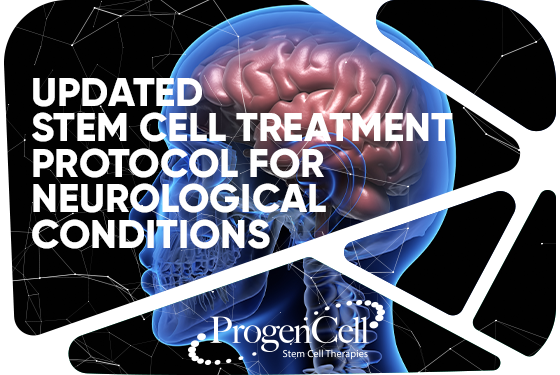 ProgenCell – Stem Cell Therapies is announcing the launch of an updated Stem Cell Treatment Protocol for neurological conditions (such as Parkinson's Disease, Alzheimer's, Multiple Sclerosis and Amyotrophic Lateral Sclerosis). The stem cell therapy protocol has been done with autologous transplantation of bone marrow derived stem cells, delivered intrathecally and intravenously. The protocol is composed of a regimen of intravenous infusions of vitamins, minerals, antioxidants and hormones. Administered during a four day itinerary under a strict surveillance of ProgenCell multidisciplinary medical staff.
"We are satisfied by the results we have seen so far, in our twelve years of experience in treating patients with neurological conditions, and with all the data collected during the last decade we have developed this updated, effective and efficient protocol for neurological conditions," said Jorge Gaviño, MD, Medical Director of ProgenCell – Stem Cell Therapies and author of the Book A Patient's Guide to Stem Cell Therapy. "This protocol is in line with our mandate to rigorously adhere to the guidelines issued by the FDA and COFEPRIS , prioritizing our commitment with our patients safety and well-being " Added Dr. Jorge Gavino who oversees the treatment and has been working closely with neurological  patients with this innovative stem cell therapy.
The therapy consists of mesenchymal and hematopoietic stem cells. These cells are found in bone marrow and serve many functions including aiding tissue repair and suppressing inflammation. Patient's who have undergone this treatment have shown significant and consistent improvement in their symptoms and improved their quality of life.
To know more about the Stem Cell Treatment Protocol for Neurological Conditions visit: https://progencell.com/services/neurological-stem-cell-protocol/
About ProgenCell – Stem Cell Therapies
ProgenCell – Stem Cell Therapies is a leading stem cell treatment center that offers individualized stem cell therapies for patients with chronic-degenerative diseases with more than 10 years of experience. ProgenCell also provides assistance with lodging, traveling and logistics to provide a comprehensive and safe medical tourism experience.
ProgenCell is now part of the Health System of NewCity Medical Plaza, a modern and innovative Medical Tourism Center in Tijuana,  Mexico. NewCity Medical Plaza is a 30-story tower, with doctors offices, hospital,  medical lab, imaging center, commercial plaza, gastronomic center and a 140-room five star hotel.
To learn more about ProgenCell new facilities or scheduling inquiries contact ProgenCell directly  at 1 888 443 6235 or email info@progencell.com
For more information, visit https://progencell.com/ or find ProgenCell on Facebook, Twitter and YouTube.
Facebook Comments