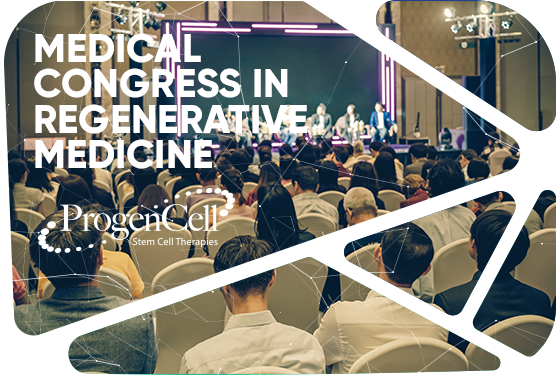 Regenerative medicine is a topic in health that gathers different methods to regrow, repair or replace damaged or diseased cells, organs or tissues. Regenerative medicine includes tissue engineering, the production of artificial organs and the generation and use of therapeutic stem cells. Stem Cell Therapy is gaining more and more power among other options of regenerative medicine since Stem Cells are cells that have the ability to convert into other types of human cells, these types of cells are found naturally in the human body, and it is their job to repair any damaged tissue.
Mexico has been really involved in Regenerative Medicine and Stem Cell Therapy for the last century, now there are multiple institutions that support their research. Such as Colegio Mexicano de Células Madres y Medicina Regenerativa A.C. (Mexican College of Stem Cells and Regenerative Medicine) is an institution that was founded on February 18th of 2008 and since the beginning they have been offering multiple courses and congress with recognition of different Universities with the help of the Secretary of Education, the Secretary of Labor, Federación de Colegios y Asociaciones de Profesionistas (College Federation and Professional Association) and other Health Universities in the Baja California state. The courses and congress provided by the CMCMR are focused on updating knowledge and techniques for the different members of such institution.
They have done multiple specialized courses in which they have main topics to focus on like Metabolic Diseases, Immune Diseases, Regenerative Medicine and Stem Cell Therapy.
This year, the 6th specialized course is taking place this upcoming May 29th and May 30th, it will be an online course with the topics being Orthopedics, Traumatology and Neurology.
Each topic has a breakdown of conferences that are presented by doctors who have experience in the research and practice of regenerative medicine and stem cells. The Head-Doctors from the Medical Committee at ProgenCell Stem Cell Therapies have been chosen to participate as guest speakers because of their experience in the field.
Dr. Jorge Luis Gaviño serves as the president of ProgenCell's Scientific Committee. He graduated from the University of Sinaloa and at the University of Baja California School of Medicine. Dr. Gaviño is board-certified by the National Council of General Practitioners and is a respected member of the Medical Association of Tijuana and of the Tijuana Association of General Practitioners and Family Medicine. Doctor Gaviño is also a professor at Instituto México, where he teaches health sciences, biology, and anatomy.
Dr. Luis Romero serves as the president of ProgenCell's Ethics Committee. He has been helping patients through stem cell therapy since 2000. He graduated from the School of Medicine at University of Guadalajara, serving his internship at the Costa Rica Social Security Agency in San José, and taking his specialization at Magdalena de las Salinas Hospital in Mexico City. He is certified by the Mexican Board of Orthopedic Surgeons. He is a respected member of the Medical Association of Tijuana, the Orthopedics and Traumatology Association of Tijuana, the Mexican Association of Orthopedics and Traumatology, and the Mexican Association of Spinal Surgeons.
Dr. Jorge Gaviño is invited to talk about his experience on Stem Cells in a neurological condition which is Multiple Sclerosis and Dr. Luis Romero will talk about his experience on Stem Cells in an orthopedic condition.
Stem Cell Therapy is still a really new science but thanks to their experience we are able to contribute to the research. If you have any questions or would like to learn more about the Stem Cell Therapy and medical tourism in Tijuana you can contact us at info@progencell.com or call 1 (888) 443 6235.
And don't forget to check out our variety of treatments and specialties, such as stem cell therapy for rheumatoid arthritis in Mexico.
Facebook Comments