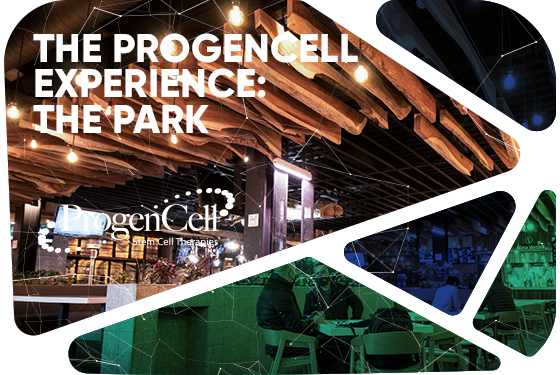 Tijuana is a city well known for the multiple experiences that it can offer. From great views, iconic restaurants, cultural events to affordable medical treatments, outstanding hospitality and more. This city is constantly giving us new places to visit, such as their latest opening "The Park" which is located at New City Medical Plaza.  The Park is a fusion of top chefs from all over the city gathered in one place with around 14 different restaurants not only will you find excellent food but also tasty drinks and precious views.
In The park you will be able to find the following restaurants:
Republica Angus: Exquisite burgers with Angus Prime Meat covered in 24k edible gold.
Lion Fish Oyster Bar: Amazing and fresh seafood with specialties like Ceviche, Aguachile and Tacos.
Tortas Washmobile: With options for Meat lovers such as a Carne Asada Torta or for Vegetarians a Veggie Torta.
Taqualli: Not your typical taco. Here you can find different types of meat like Rib Eye, Sirloin, Marinated Chicken, Adobada or an alternative Portobello Taco.
La Carena Sushi: You can order Temakis, Nigiris and Sushi Rolls with different elements like Tuna, Salmon and Octopus.
Alma Verde: Made with fresh and organic ingredients, famous for their chilaquiles, french toast and sandwiches. They also have Vegan options such as burgers, nachos and more.
Vexican Grill: A full vegetarian restaurant with tacos, burritos, quesadillas all made with Vegetables as a substitute for meat.
China Brava:Tasty chinese food with multiple dishes like Orange Chicken, Mongolian beef accompanied with noodles or rice of your choice.
El Deli-Cioso: Cheese boards to enjoy with a great cup of wine and Baguettes made with fresh deli meat.
Postres by Baking Day: Gourmet desserts, you can find options like Snickers Cake, Rocky Road Cookies and Tiramisu.
Tepoznieves Ice Cream: Mexican style Ice Cream with exotic flavors like Rose Petals, Tequila, Cheese and more.
Jose Cafe: Great option for coffee and tea lovers, Jose Cafe has a wide variety for everyone.
Wine Bar: The best wines in Baja are here. From L.A CETTO to Corona del Valle with over 30 different options just for you.
The Bar: Here you can find multiple mixology drinks and shots, but also soft drinks like Lemonade, Sodas and Cocktails.
Definitely this is the perfect place to eat and have a great time. Once you visit , you'll keep coming back for sure.
But now you should be wondering why is this relevant to you? By having your medical treatment with us at ProgenCell you can have access to all of this and so much more.
Thanks to our strategic location at New City Medical Plaza you can visit and live the full experience at The Park which is just a few steps away from the clinic and the hotel.
Choosing Progencell is not only guarantee of having great medical treatment, but also excellent staff, access to fine dining options , transportation and Five Stars Hotel.
If you have any questions or would like to learn more about the ProgenCell Experience and medical tourism in Tijuana you can contact us at info@progencell.com or call 1 (888) 443 6235
Facebook Comments