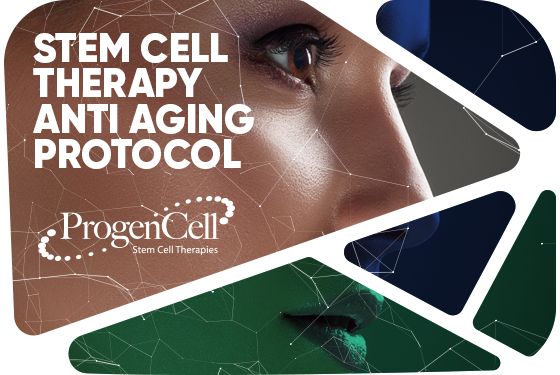 ProgenCell – Stem Cell Therapies announced an updated stem cell therapy for anti aging or healthy aging protocol. A Comprehensive protocol developed by the more than 12 years of experience in the field of Regenerative Medicine and the most rigorous scientific protocols, and overseen by an Independent Review Board (IRB) composed by prominent figures in medicine and scientific research. 
The Anti Aging Stem Cell Treatment Protocol is performed administering stem cells intravenously with a previous and strict regimen of multivitamins, minerals and hormones and a subsequent nutritional and vitamin support. 
"This updated protocol has been developed thanks to the information we have been able to compile, analyze and research, allowing us to determine the dosage of the vitamins. Hormones and nutrients administered according to each patient's context" added Dr. Jorge Luis Gaviño ProgenCell's Medical Director. "ProgenCell's stem cell research center has an in-house laboratory and adjacent medical facility, which not only sets us apart as an institution, it also gives us the scientific platform to upgrade our protocols" He continued. 
To date, ProgenCell – Stem Cell Therapies has been offering stem cell therapy in Mexico successfully with a wide range of protocolos designed specifically for many conditions including Parkinson's Disease, Multiple Sclerosis, Retinitis Pigmentosa, and arthritis just to name a few. 
Stem cell therapy for anti aging at ProgenCell – Stem Cell Therapies is offered by board certified and fully licensed doctors, and every case is overseed by an Independent Review Board, with a scientific and Ethics Committee.
The treatments at ProgenCell – Stem Cells comply with quality assurance standards that exceed those recommended by the FDA (Federal Drug Administration), and all protocols are registered and audited by COFEPRIS (the mexican government agency with jurisdiction).
The process of becoming a ProgenCell Patient for Anti Aging Stem Cell Therapy Protocol starts with a free virtual consultation with a Regenerative Medicine Scientific Liaison who will guide you through the process and establish a health route map. After the treatment is booked, a patient concierge works with each international patient on travel logistics, to live the full ProgenCel Experience. 
For more information on stem cell therapy for anti aging and to obtain a free consultation, call (888) 443-6235 or visit www.progencell.com to learn more.
Facebook Comments