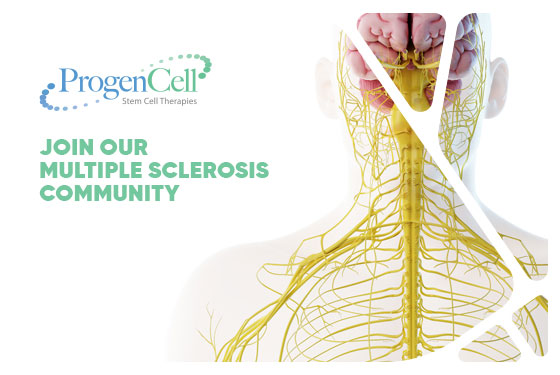 Multiple Sclerosis (MS) is a chronic condition that affects the central nervous system which consists of the brain and spinal cord. A recent MS study showed that almost 1 million of people in the United States suffer from this condition and around 2.3 million people from all around the world have multiple sclerosis. The MS Discovery Forum informed that 200 cases are diagnosed weekly in the United States.
This is why we decided to start a community, a community of people interested in Stem Cell Therapy for Multiple Sclerosis. We introduce you our new Facebook Group where you will be able to find information like:
Patients testimonies: Those who have gone through Stem Cell Therapy are able to share with others their experience and provide feedback.
Q&A's : If you have any questions about the treatment, about stem cell therapy or about multiple sclerosis, you can post them to the group and get them answered by others.
Updates on the research: We are constantly looking for new information about the Stem Cell world, any valuable information will be shared with members.
Informative videos: Educational or instructive videos can be posted to reinforce the topic.
Articles: Relevant articles will be shared to members so that they can have good sources of information.
Specialty doctors: Have access to a committee of doctors where your questions will be answered.
Our members really understand what each other are going through because almost everyone is caring for someone with MS (or have MS themselves). Our community is a second family that understands and supports them better than their own family and friends!
How to Join?
Join us now and don't miss the chance to connect with other members about Multiple Sclerosis today! If you or a loved one would like to join our Community click here: https://www.facebook.com/groups/multiplesclerosis0
If you have any questions or would like to learn more about the Stem Cell Therapy for Multiple Sclerosis you can contact us at info@progencell.com or call 1 (888) 443 6235
Facebook Comments