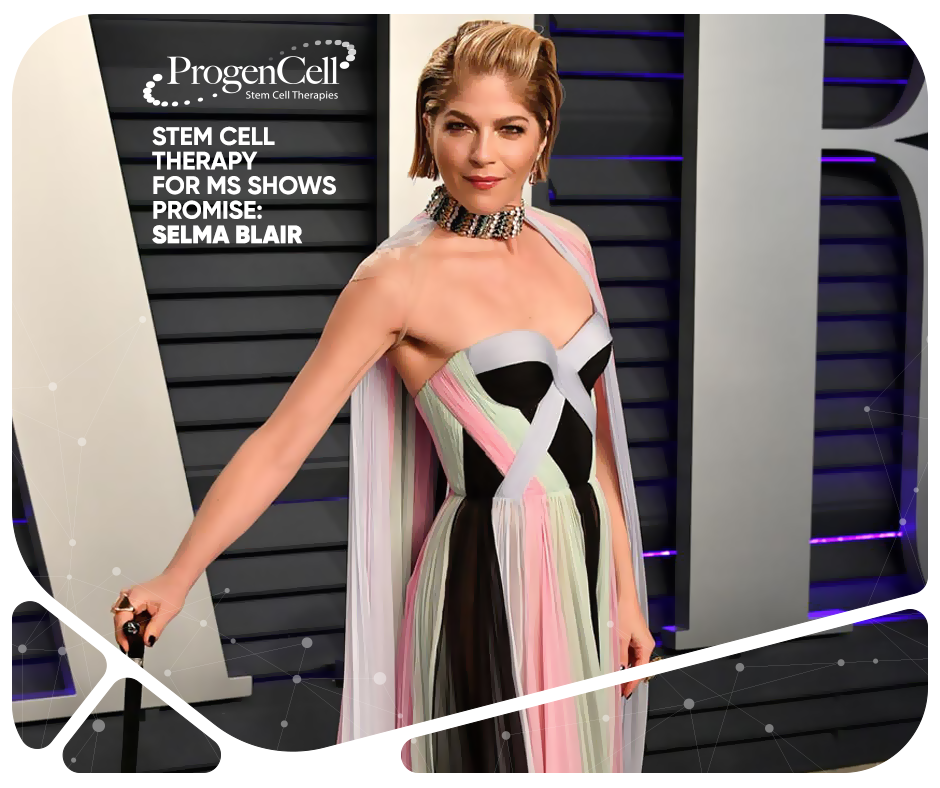 Multiple sclerosis (MS) is a chronic inflammatory disease of the central nervous system characterized by demyelination and axonal degeneration. MS patients typically present with a relapsing-remitting (RR) disease course, manifesting as sporadic attacks of neurological symptoms including ataxia, fatigue, and sensory impairment. While there are several effective disease-modifying therapies able to address the inflammatory relapses associated with RRMS, most patients will inevitably advance to a progressive disease course marked by a gradual and irreversible accrual of disabilities. Multiple sclerosis (MS) is a chronic neuroinflammatory condition that affects over 2 million people worldwide.There are a  few medications approved for the treatment of MS that are typically limited in their efficacy to active forms of the disease, have little impact on slowing degeneration, and fail to promote repair. In looking to address these unmet needs, the multifactorial therapeutic benefits of stem cell therapies are particularly compelling. 
Such is the case of Selma Blair who is an American actress. She played a number of small roles in films and on television before obtaining recognition for leading roles. In October 2018, Blair revealed that she had been diagnosed with multiple sclerosis in August.She had thought, for years, that she was suffering from minor illnesses or even a pinched nerve, but the diagnosis finally explained her disabilities, including her occasional falling, dropping things and foggy memory.She underwent hematopoietic stem-cell transplantation which uses stem cells derived from bone marrow, peripheral blood or umbilical cord blood.The actress mentions "It took about a year after stem cell for the inflammation and lesions to really go down, so I was reluctant to talk about it because I felt this need to be more healed, I don't have any new lesions forming, my prognosis is great. I'm in remission." Selma Blair, has discovered herself through this path with MS that's why she decided to start filming her process, Introducing, Selma Blair is a 2021 American documentary film, directed by Rachel Fleit. It follows Selma Blair, adapting to new ways of living after revealing her multiple sclerosis diagnosis. The film had its world premiere at South by Southwest on March 16, 2021, where it won the Special Jury Award for Exceptional Intimacy in Storytelling in the Documentary Feature Competition. It is scheduled to be released in a limited release on October 15, 2021, prior to streaming on Discovery+ on October 21, 2021.
Selma Blair believed she was "shooting the final days of her life" at one point during the filming, a trailer for the movie reveals.
Another Actress who has lately been related to MS is Christina Applegate, the 49 year old was diagnosed a couple of months ago. She has shared "It's been a strange journey. But I have been so supported by people that I know who also have this condition, It's been a tough road. But as we all know, the road keeps going."
If you are interested in the field of Stem Cell therapy for MS in Mexico or wish to find out if it can offer you a solution to any major health conditions or for wellness purposes contact with a stem cell doctor in Mexico and find out if and how Stem Cells can help you improve your quality of life. Contact one of our Regenerative Medicine Science Liaisons at 1 (888) 443 6235 or send us an email to info@progencell.com
Facebook Comments