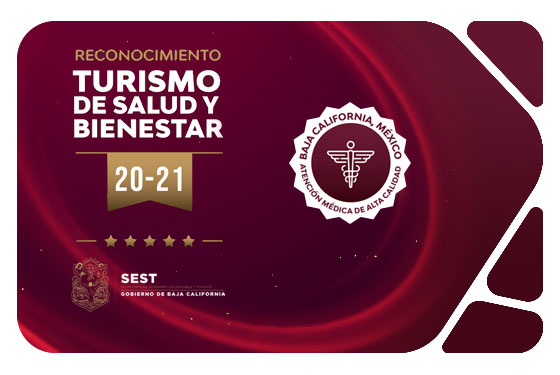 Over the years Tijuana has turned into one of the most popular destinations to seek medical attention, from just a simple medical appointment with a general doctor to a major surgery. This has been possible because Tijuana is located on one of the most important borders in the world, being the border city to California.
In 2020 everything changed, we had to adjust to living in a pandemic environment , due to COVID-19 many places had to close their doors in town, but the city stayed strong since medical tourism was still one of their main resources. Tijuana became stronger than ever with the pandemic conditions, many people were still looking for medical consultations and they were still visiting. Most of the places such as clinics had to adapt their daily activities to "The New Normal" , that's why this past Tuesday the 16th of March the Secretary of Sustainable Economy and Tourism of Baja California decided to give an Award to those who have properly complied with the recommendations from the Secretary of Health and still have been able to continue with a professional and ethical service.
The Award for Tourism of Health and Wellness was granted to over 100 clinics that participate in the Medical Tourism Experience of each patient like medical clinics, hotels, restaurants, laboratories to name a few places. 
ProgenCell was one of the clinics chosen to receive the award. ProgenCell is a clinic that has been involved with patients since 2009, first opening their doors on Plaza Pavillion but currently located in New City Medical Tower on the 28th floor since July 2020. Their treatments have been performed to over 600 patients. Over the years, ProgenCell has developed a full medical tourism experience to their patients, from Hotel Reservations, Transportation, Lab Works, Imaging, Bilingual Staff, Recommendations in town and more. 
If you have any questions or if you would like to learn more about the ProgenCell Experience and medical tourism in Tijuana you can contact us at info@progencell.com or call 1 (888) 443 6235
Facebook Comments