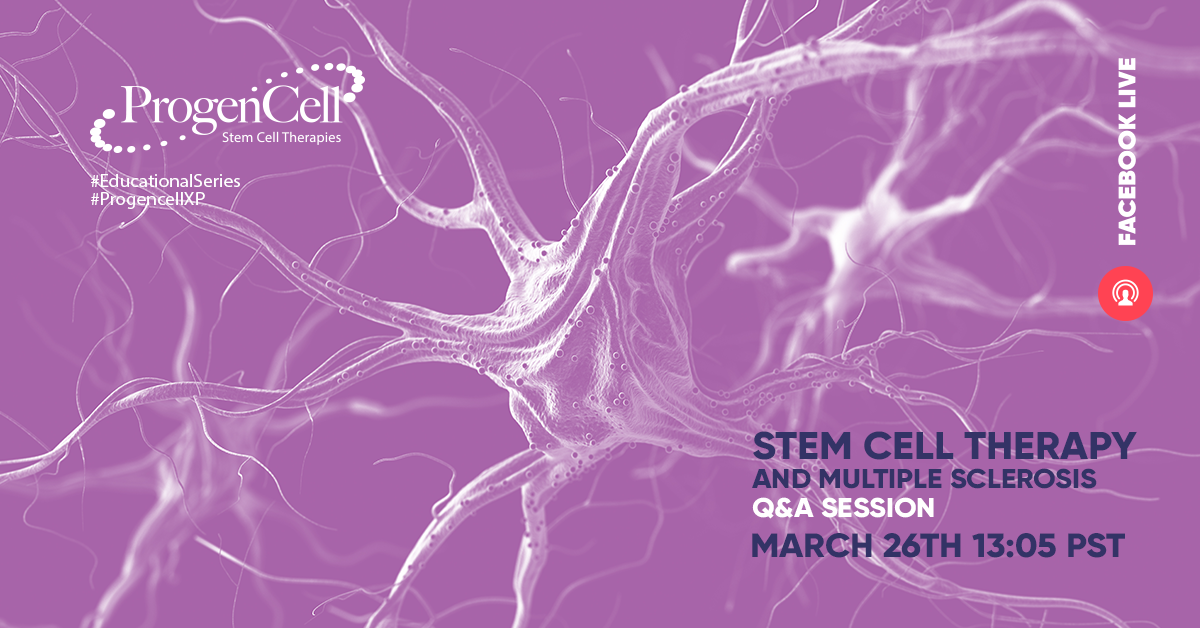 Got questions about Stem Cell Therapy for Multiple Sclerosis?
Dr. Jorge Gavino – President of ProgenCell's Scientific Committee – will be answering questions about the use of stem cells in treating Multiple Sclerosis. This is the topic to be covered in our monthly facebook Live Session "Q&A Session:
Stem Cell Therapy and Multiple Sclerosis
" on Friday, March 26th from 13:05 to 14:00 PST.  Just tune in to our Facebook Page at that date and time to join and have all your questions answered.
Users have the opportunity to ask Dr. Gavino, directly  their questions during and after the segment. To stay up-to-date with our latest Facebook Live events and ProgenCell news, visit our page by
clicking here
. All questions related to past Facebook Live segments can be directed to ivonne@progencell.com
You can submit your questions to be answered live, or you can contact us right away if you are interested in learning more about the current use of stem cell therapy for ms in Mexico and learn if this a viable option for you. Or you can schedule a telemedicine consultation with one of ProgenCell's Specialists.
To submit your question send us an email to info@progencell.com or give us a call to 1 (888) 443 6235.
Facebook Comments