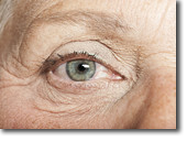 Occlusion of the central retinal vein is the second leading cause of vascular disorder after diabetic retinopathy and is a significant cause of visual impairment. There are two main types: central vein occlusion and branch retinal vein occlusion. Visual prognosis is closely related to the level of residual venous infusion.
Retinal vascular occlusion is a disease that often causes blindness for which no effective treatment has been established. During the last decade there have been new therapeutic options to treat occlusions. New treatments are focused on physiological factors even though those have frequently been unsatisfactory.
Are you living with Retinal Vascular Occlusion? Call us today for a FREE consultation or fill out the Case Evaluation Form to begin.
ProgenCell's procedures are scientifically designed and professionally followed; we have one goal in mind: substantial health improvement of people with simple logistics.
We do not suggest that patients substitute their current medical doctor or abandon current treatments. Since this is a long-term protocol, is necessary that your current medical doctor continues to follow up on your case.
Is Stem Cell Therapy Right for You?
Start your process now to learn if Stem Cell Therapy can help you improve your quality of life.